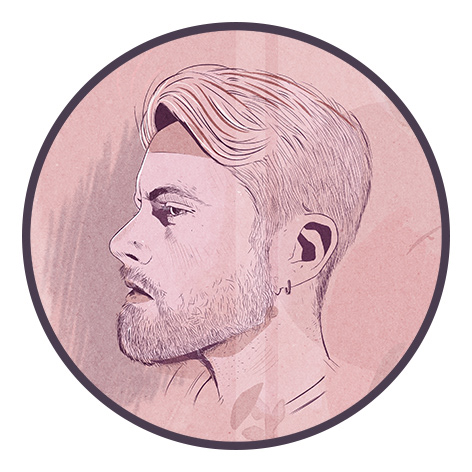 Luke Spicer is an illustrator whose work largely focuses on intricate, linear illustrations with great attention to detail and refined, often monochromatic, colour palettes. 
Whilst studying Illustration at Middlesex University he began to work for clients such as Lower East Records and We Are FSTVL, with the latter taking him on as their in-house illustrator after he graduated in 2014. 
Now freelancing, he continues to illustrate within the music industry whilst branching out into other areas.
His influences include 80s cartoons and action figures, Japanese video game artwork of the 90s, artists with masterful linework such as Alphonse Mucha and James Jean, and the constantly evolving surroundings of his city, London, where he has lived his entire life. 
-
Clients include: City Index, Microsoft Studios, The Children's Society, We Are FSTVL, Last Night On Earth, TripWire, Lower East Records, Lost City Weekender, The Big Feastival, Alcolicks, crèche, Gypsy East, Vibe Bar, Kubicle and Precious People.