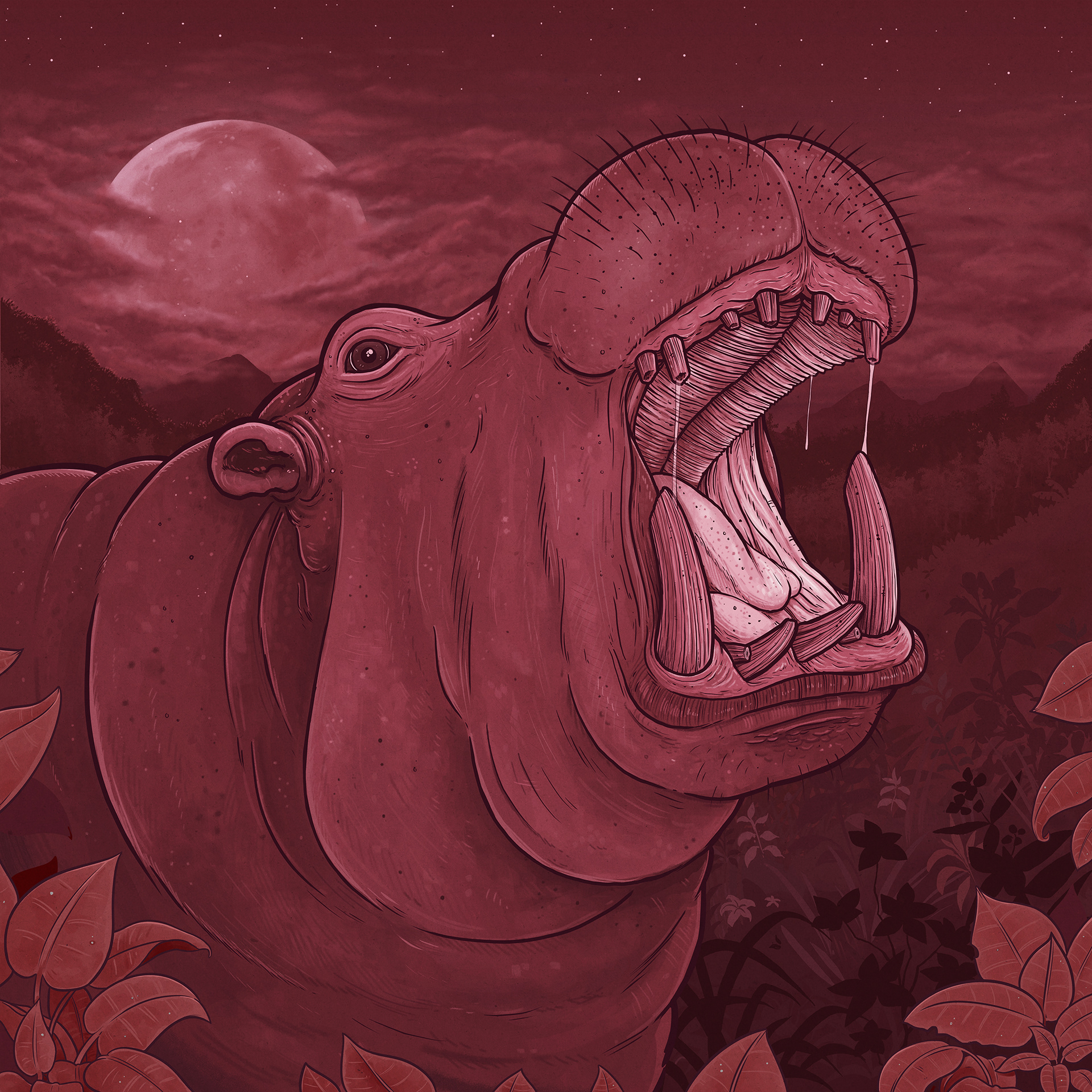 My illustration for Virtue's second release, this time of a hippo. Kept the background elements from the first release to tie the releases together and give them a uniform look. 
Created digitally using a combination of Clip Studio Paint 5 and Photoshop CC.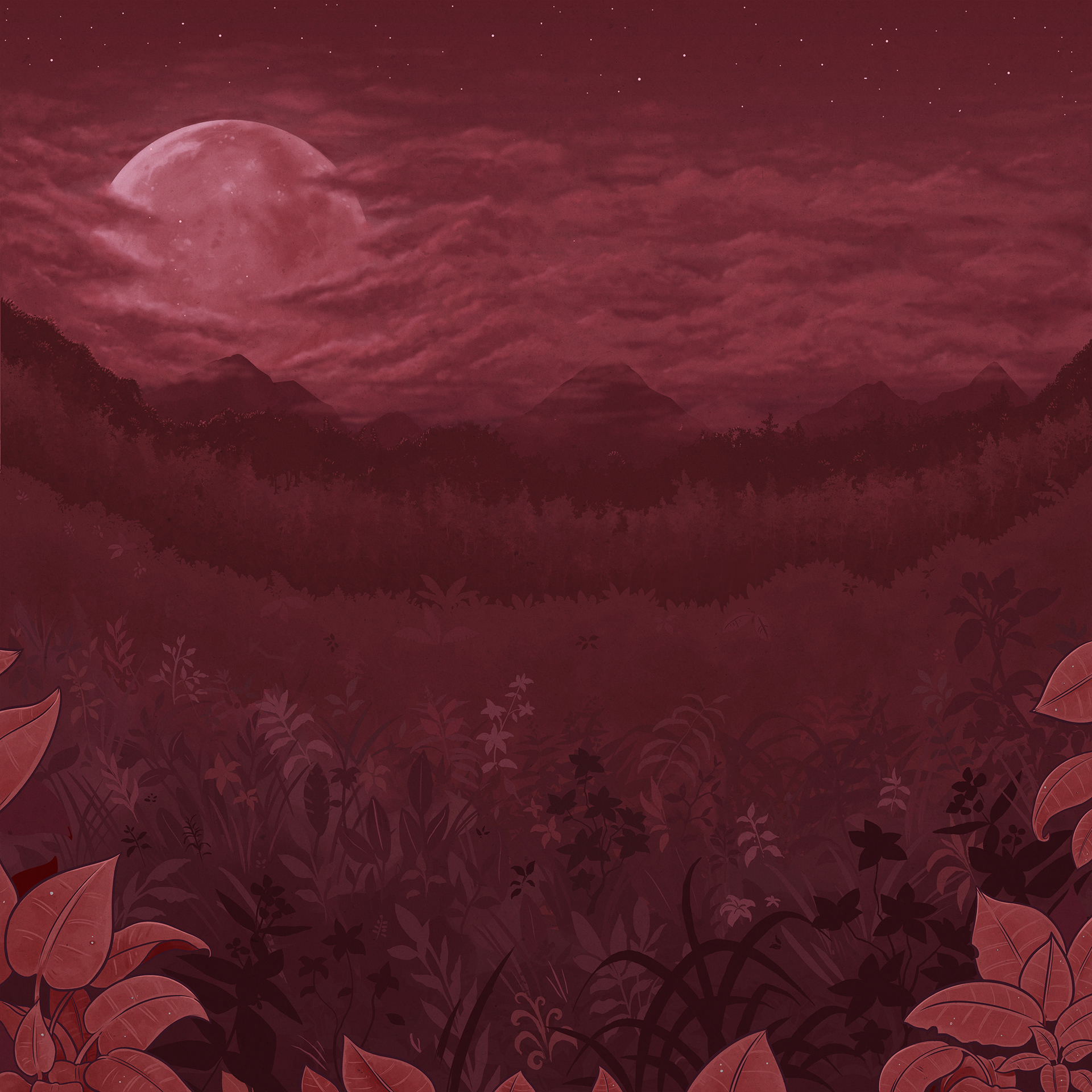 The background by itself. This was used on the reverse of the physical releases.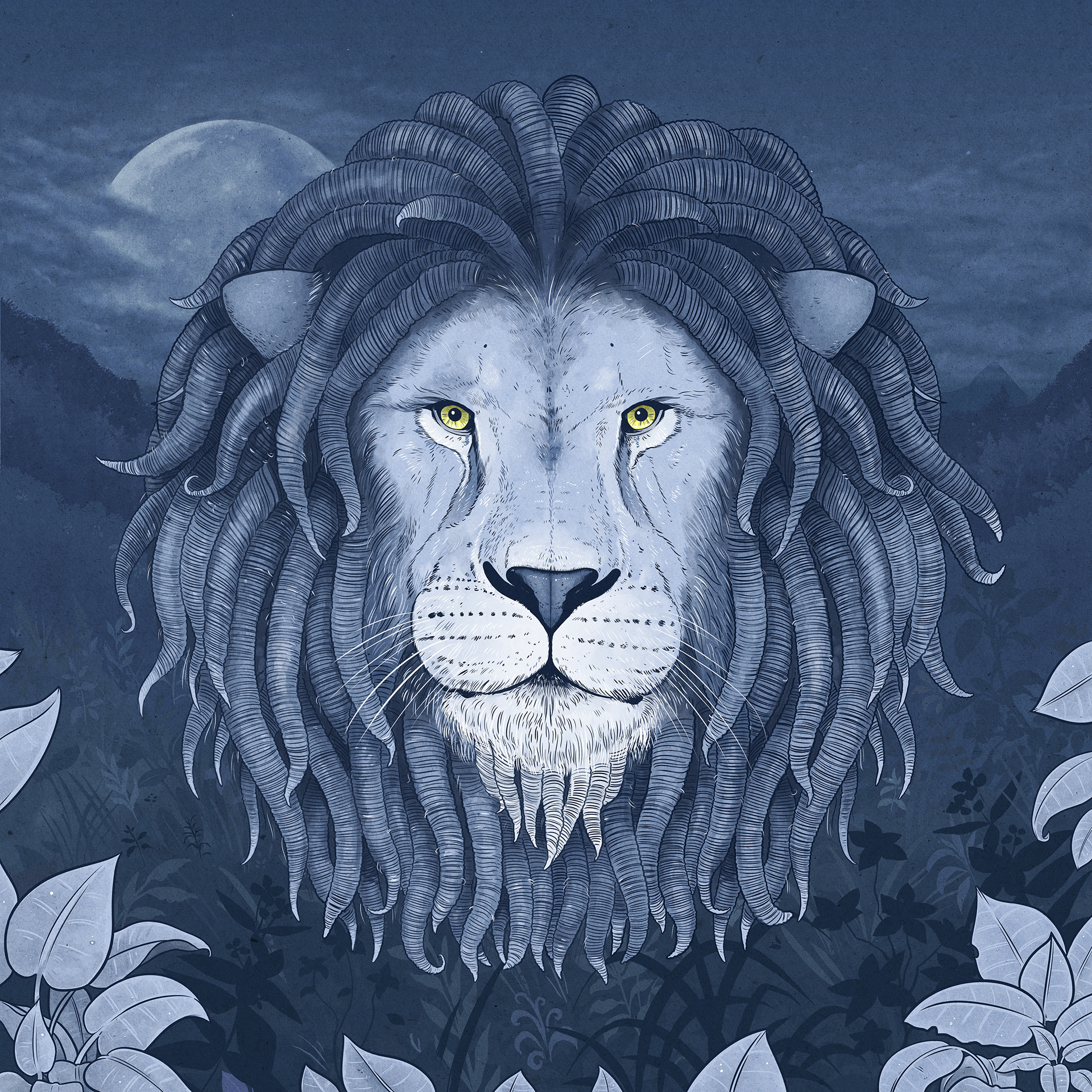 Lion illustration I created for Virtue Records' first release, Sean Branton's 'Night Mode' EP.
The client asked for a lion with a dreadlocked mane, and I added a leafy jungle background to bring it to life. I decided to use one main colour in various tones and then have each subsequent release in a different colour so they look good as a set.