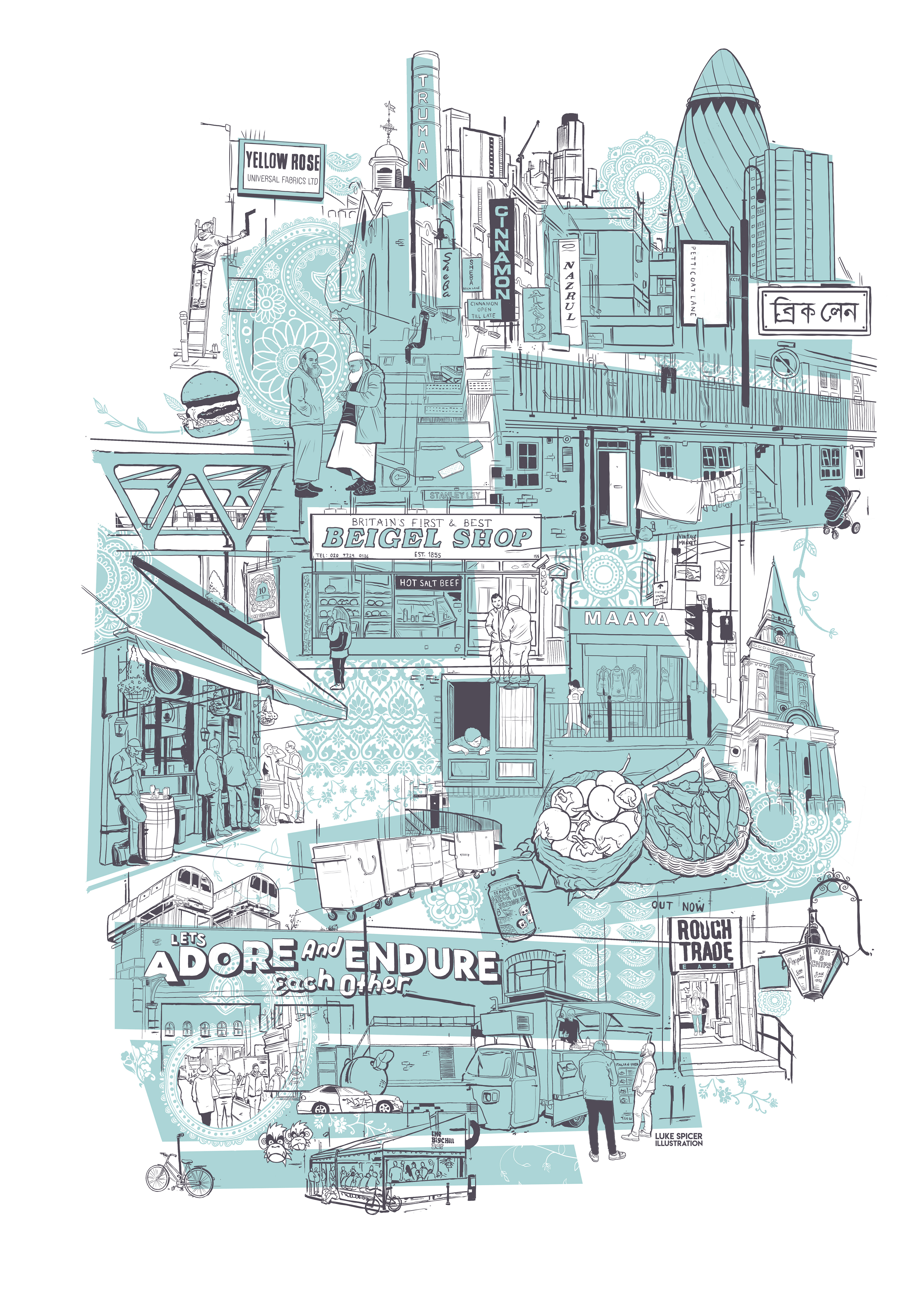 B2 sized two-colour screen print of Brick Lane/Spitalfields.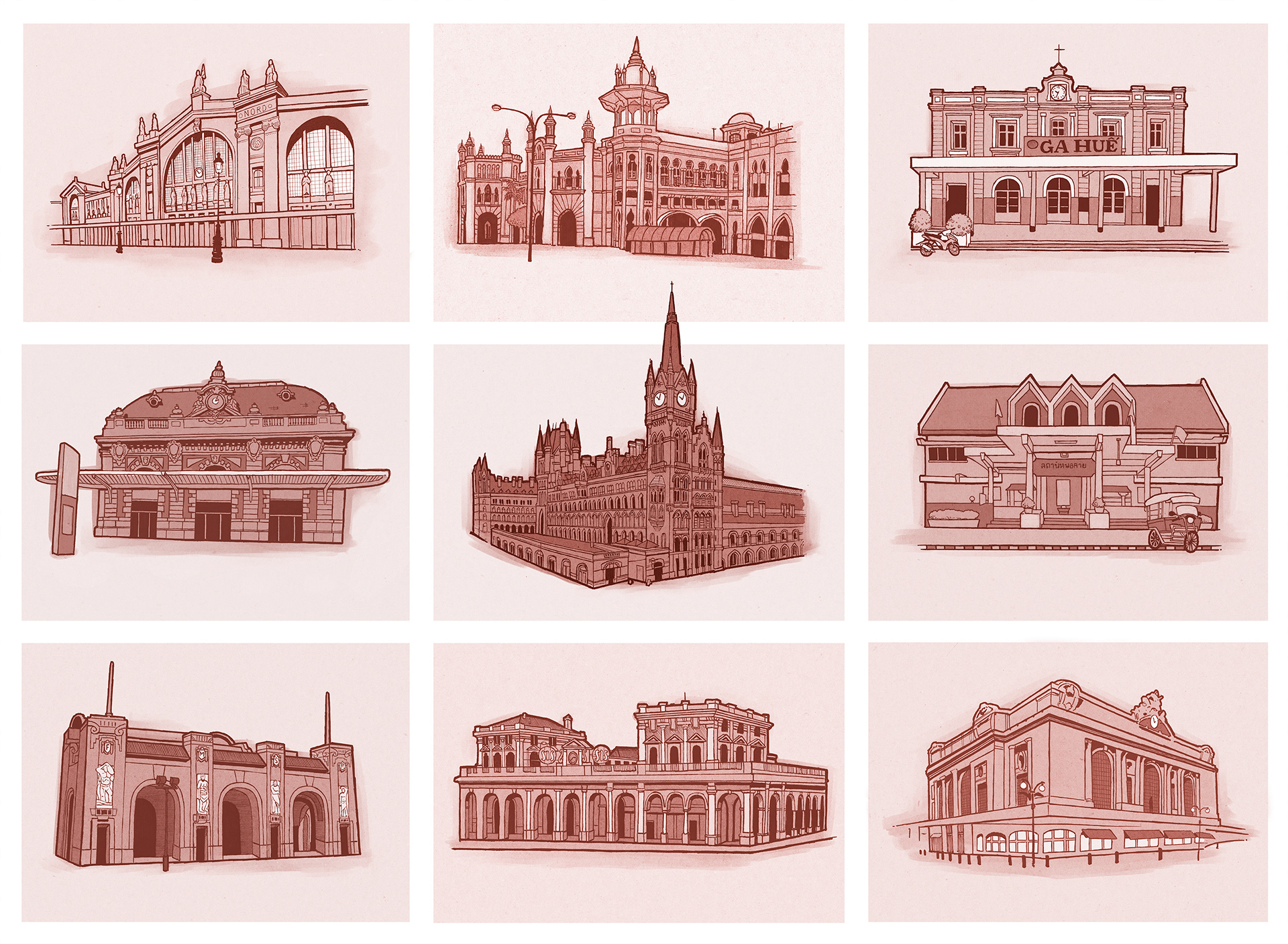 A series of illustrations of international train stations commissioned for the table placards at a wedding. Drawn in ink and coloured digitally, 2015.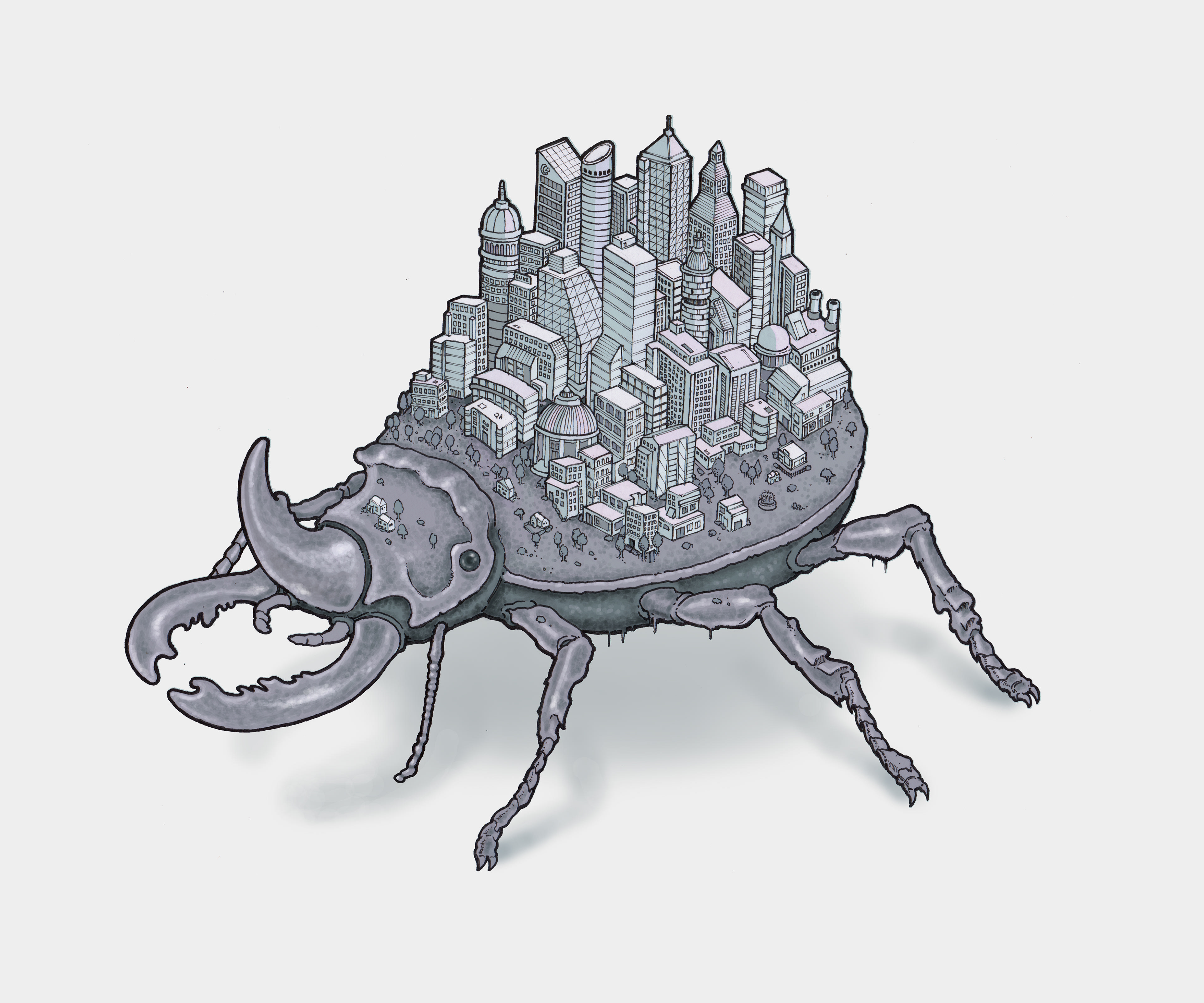 Beetle City. 
Ink, monotone markers and digital, 2014.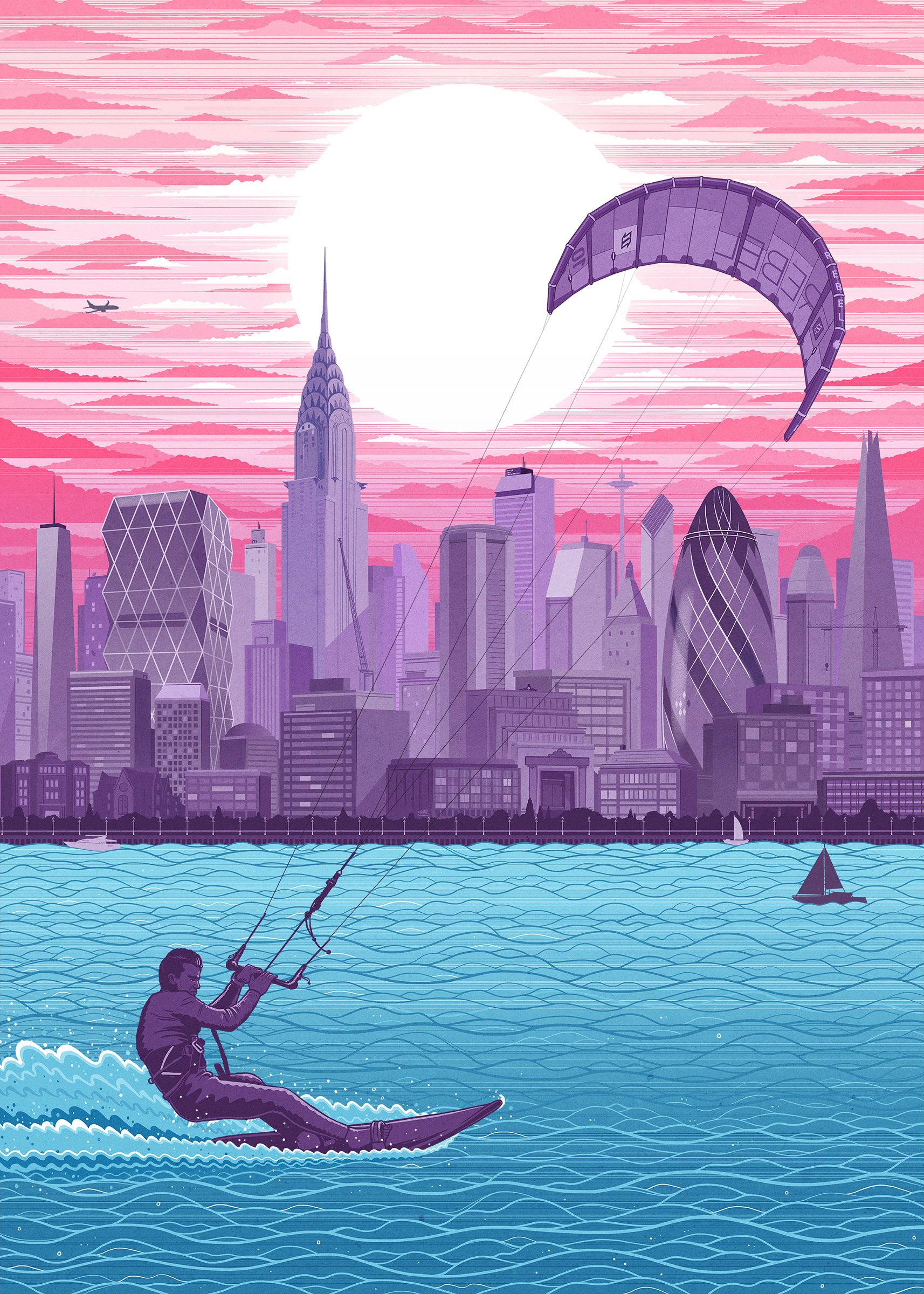 Private commission of a man kite surfing in front of a cityscape featuring famous buildings from both London and New York. Digital, 2017.