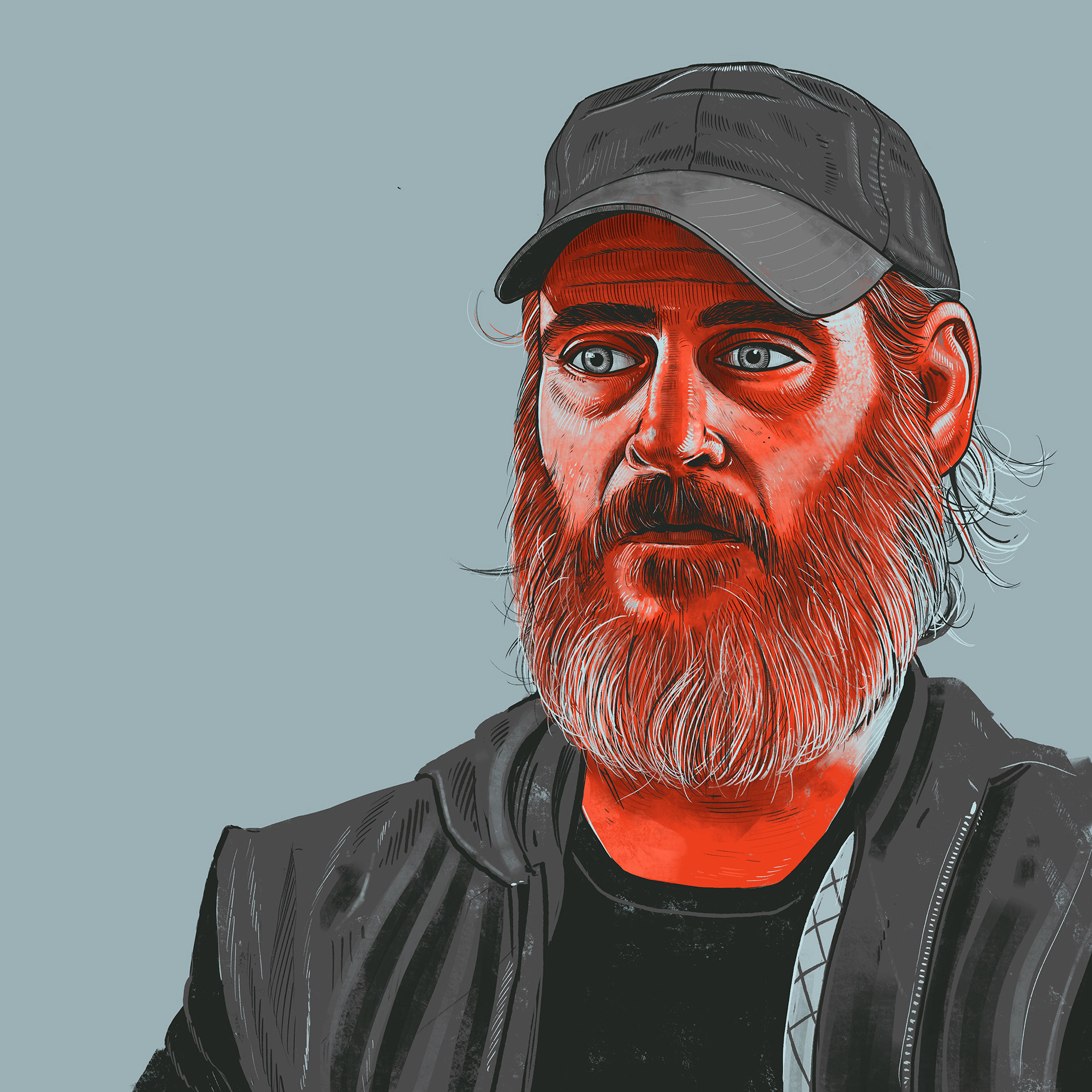 Illustration of Joaquin Phoenix in You Were Never Really Here, for a competition ran by Little White Lies.

Chosen as one of the five winners and displayed in the Curzon Soho, London.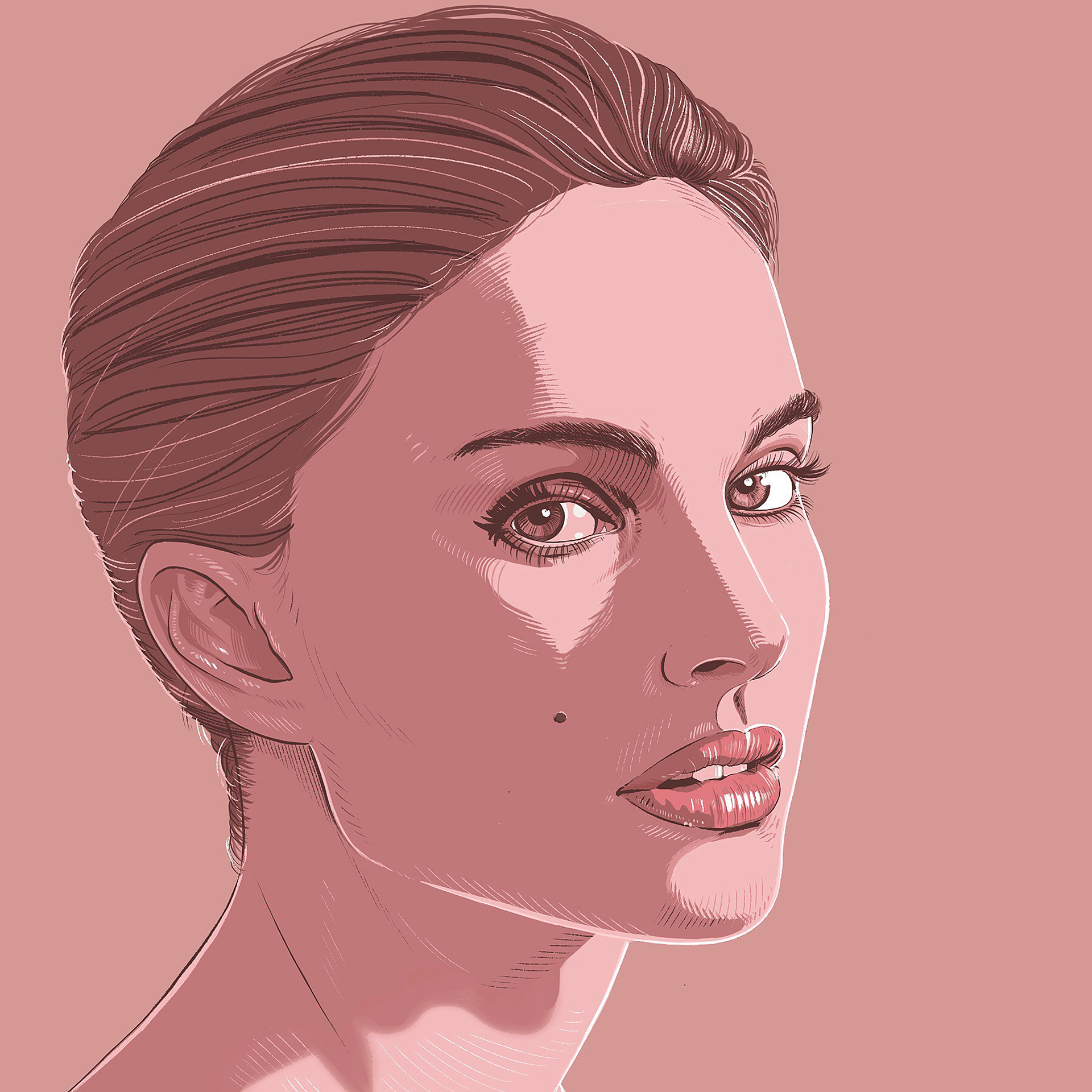 Portrait of Natalie Portman, digital, 2018.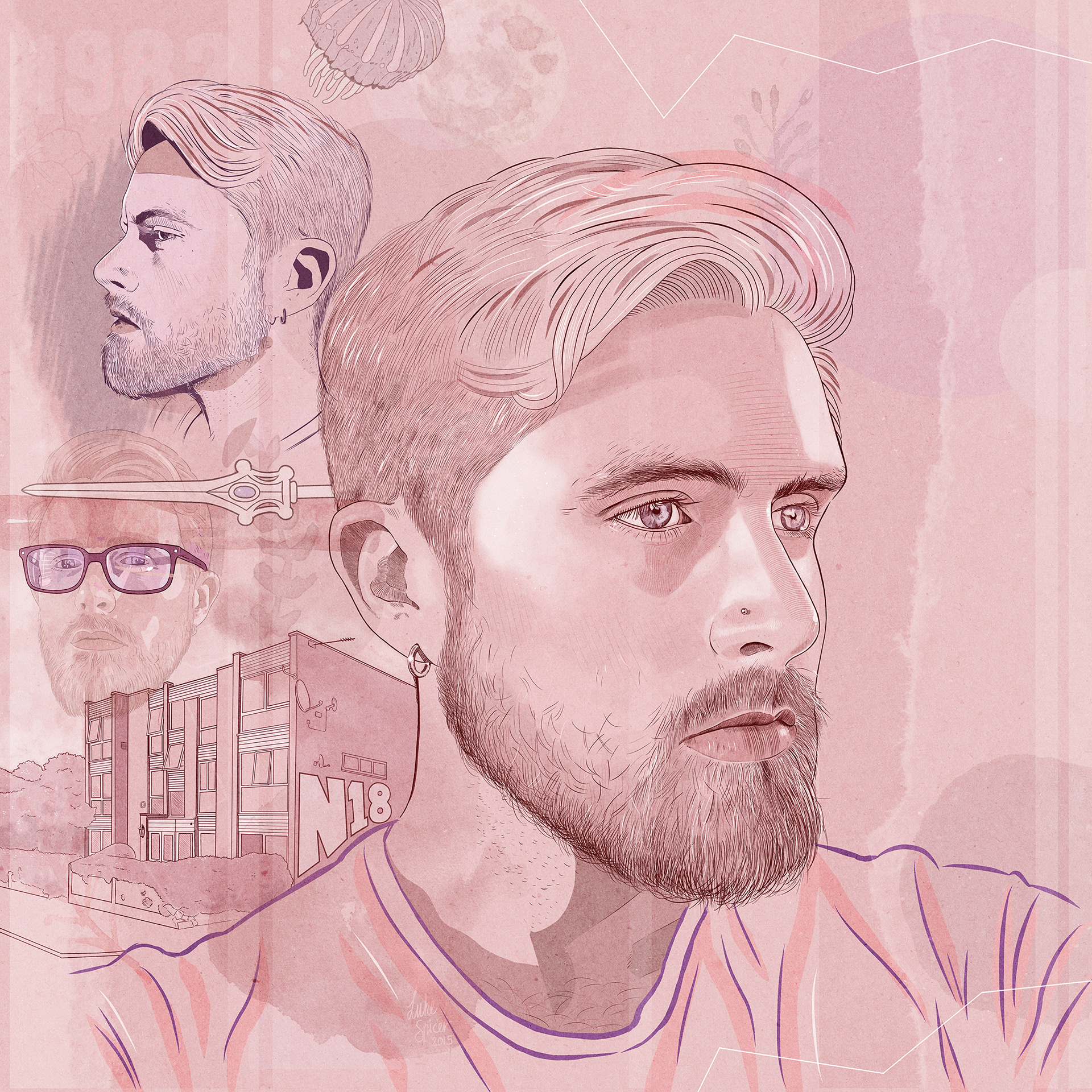 Self portrait collage illustrated in 2015 as an entry to a portrait competition.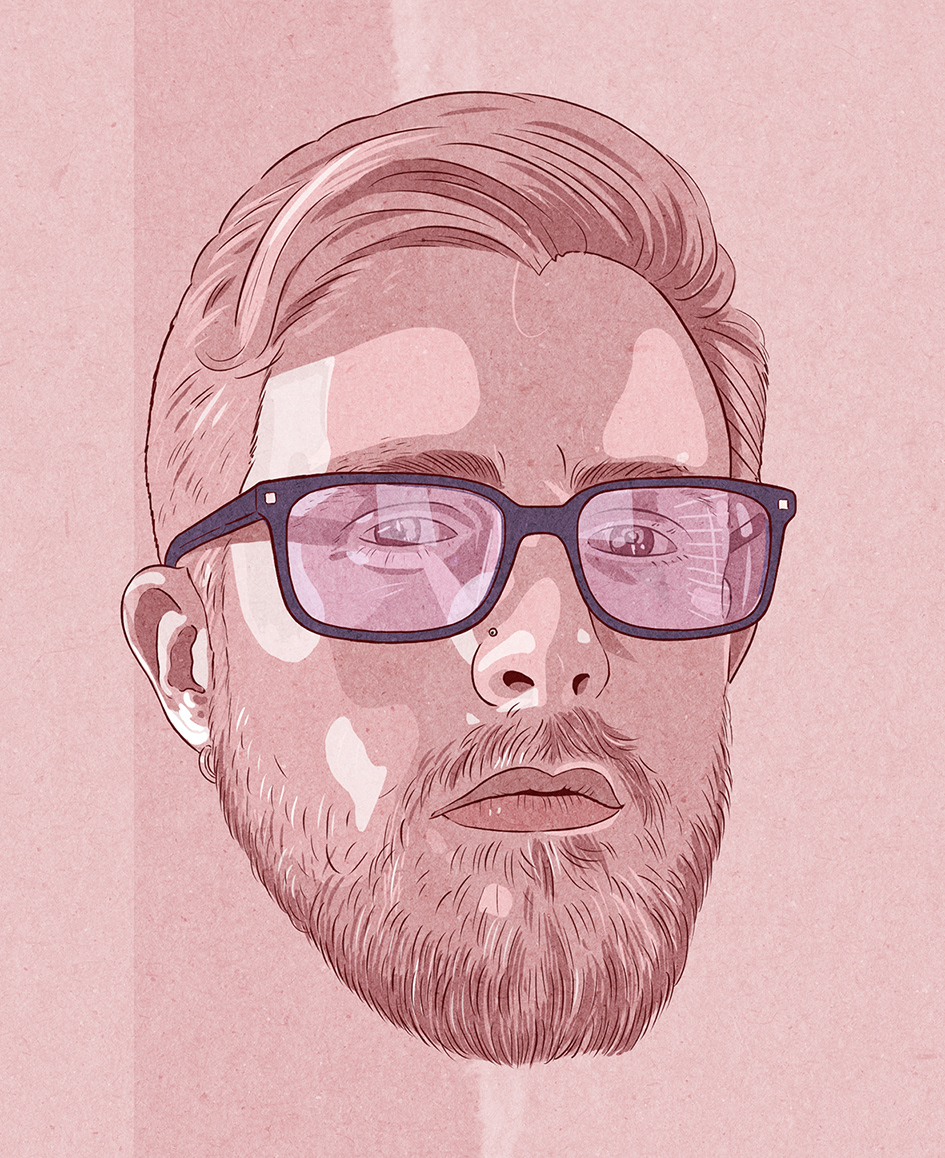 Some detail images. All digital, 2015.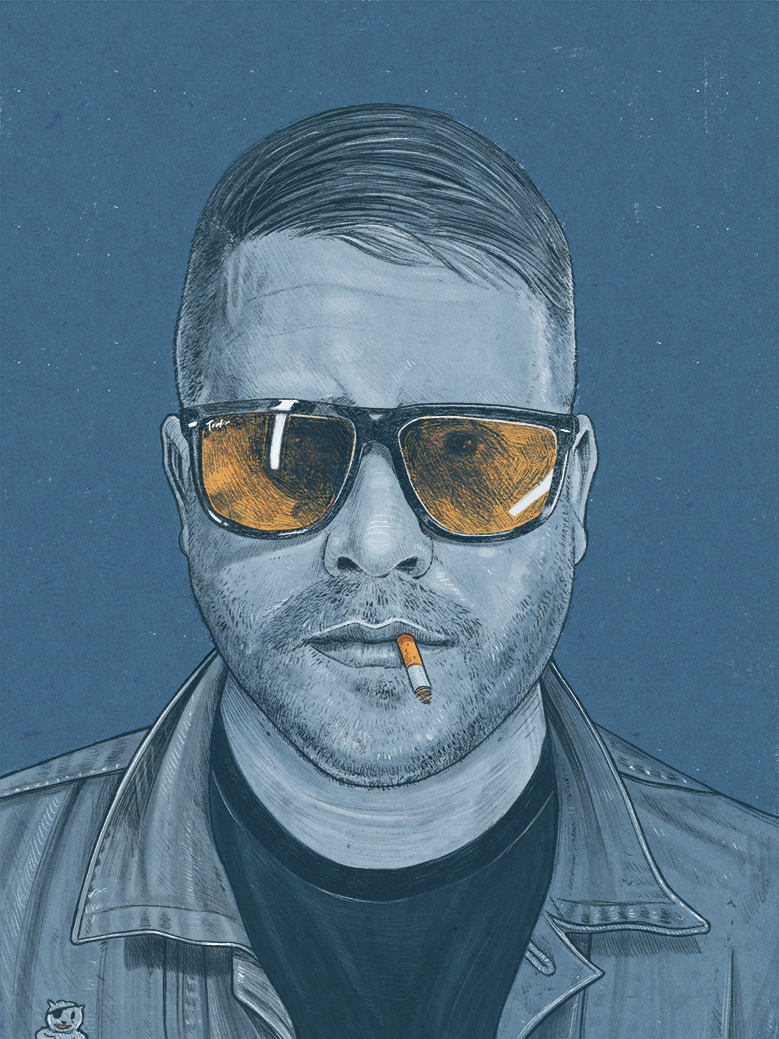 Portrait of El-P, one of my favourite musicians. Digital, 2017.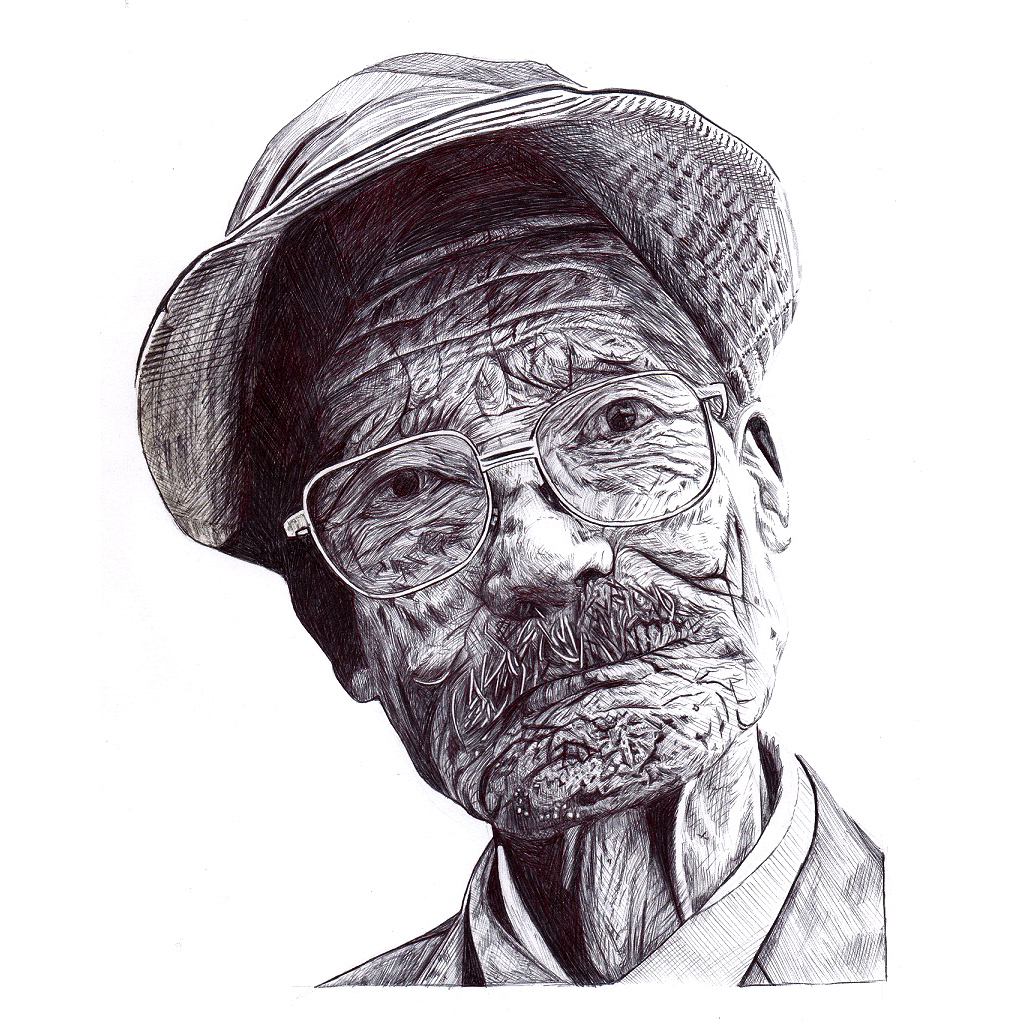 Old Man, drawn entirely in Biro, 2011
Ron Burkle for Variety magazine, digital, 2018.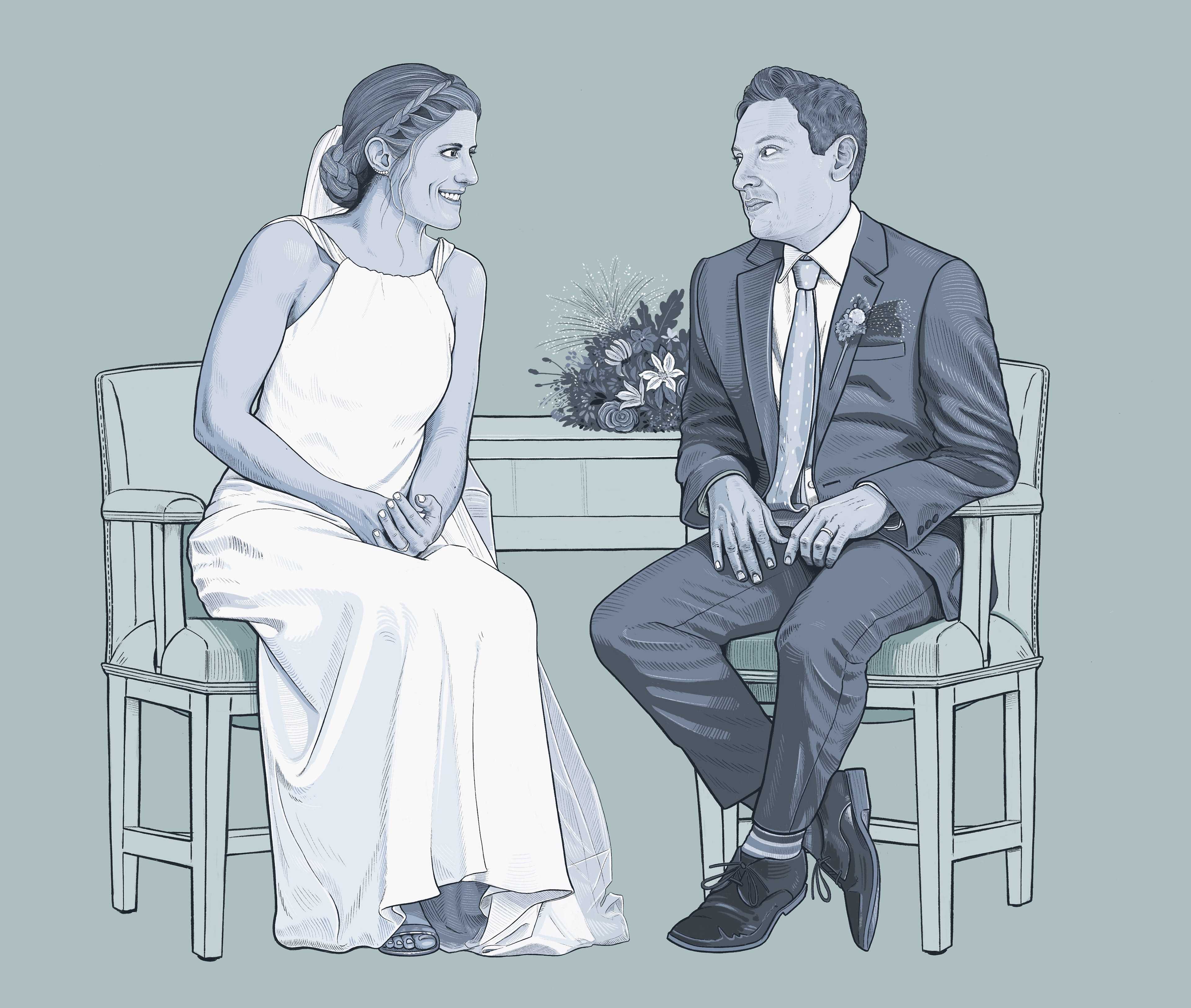 Wedding portrait commission, digital, 2017.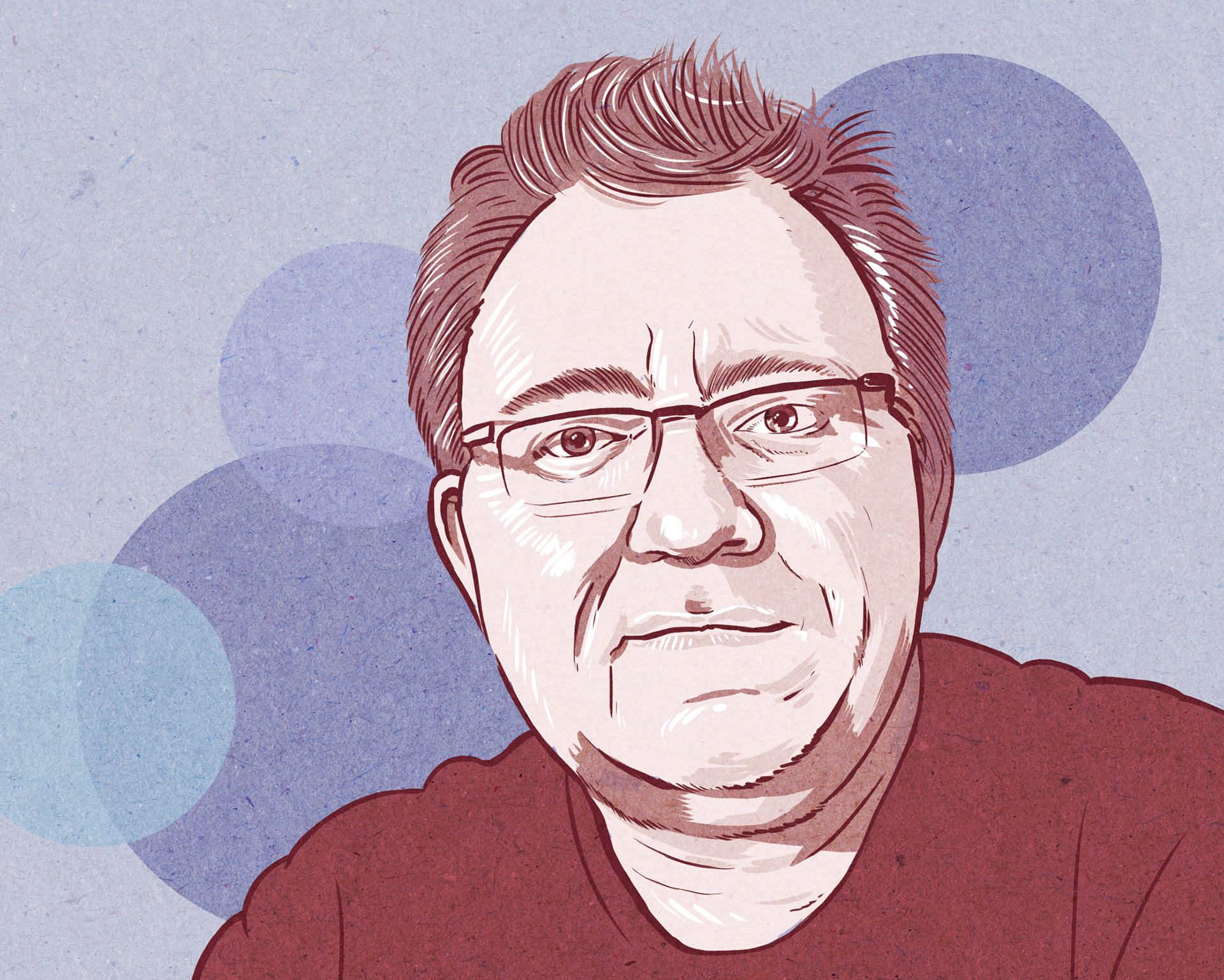 Test portraits for No Sheet Music, a database of musicians. Digital, 2016.